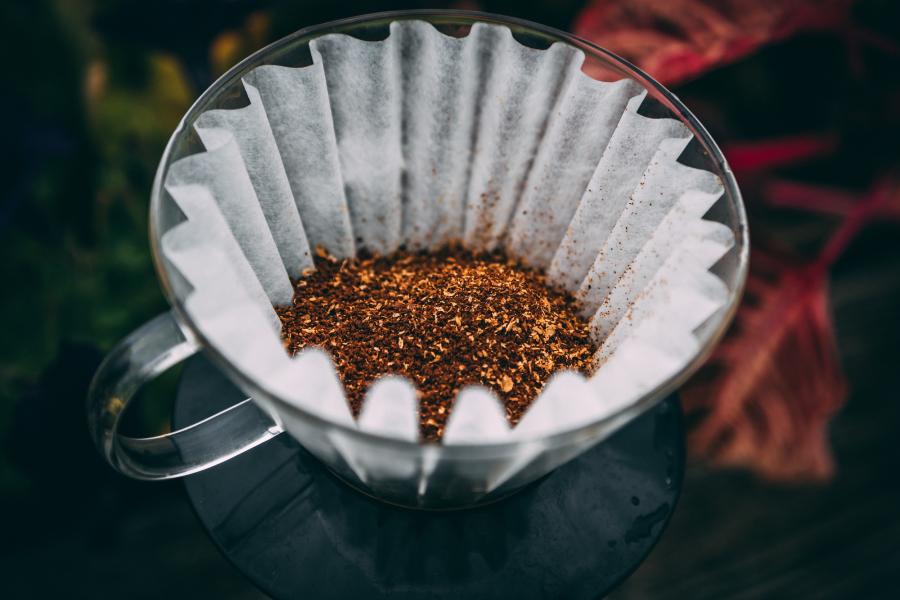 Coffee grounds in concrete? Image: Unsplash
Innovation in the concrete sector is at an all-time high as the global construction industry forges ahead to meet its 2050 NetZero target with sustainability at the heart of it. And if 'neccessity is the mother of invention' as the proverb dictates, then the need to reduce carbon emissions is birthing a new generation of concrete – one that incorporates waste materials. It's been estimated that across the world, 300,000 disposable nappies are incinerated every minute. In the UK alone, nappies account for around 3% of all household waste each year.
In early 2023, researchers at Japan's University of Kitayushu discovered that shredded nappies can replace up to 40% of the sand used in concrete and while this idea might turn up some noses, if you've travelled on the A487 in Wales, you might have already driven on a road that's resurfaced with an asphalt containing recycled nappy fibres made by a company called NappiCycle (founded by Robert Poyer a former landfill manager at Shanks Waste Management). It's certainly innovative stuff and, like all good design, solves more than one problem.
Last month, Recycl8, a company based in Scotland poured its first low carbon concrete manufactured from Incinerator Bottom Ash (IBA), a waste product that would ordinarily be sent to landfill. Its R8 mix, developed in partnership with Breedon is blended with cement and aggregate and has been used for the foundations of a new housing development. 
Diverting organic waste from landfill in concrete production is also being explored – how many of us enjoy a flat white on the way to the office or can't function without an Americano? All those coffee grounds have to go somewhere and that's inspired scientist and structural engineer, Rajeev Roychandat from RMIT University in Melbourne, Australia to experiment with the heating of coffee grounds to produce a substance called Biochar. This can then be used in place of sand which, Roychandat claims makes concrete stronger.
Shellfish waste too, may have a part to play in reaching sustainability goals with the first permeable concrete comprising seashells being created earlier this year as part of the CIRCLE project – a cooperative initiative involving six French and British partners including the University of East Anglia.
Waste is without doubt, the biproduct of human life but if its potential is explored, it might just be a key ingredient in the recipe for success.
*According to a Euromonitor report